Research Handbook on Intellectual Property and Artificial Intelligence
This incisive Handbook offers novel theoretical and doctrinal insights alongside practical guidance on some of the most challenging issues in the field of artificial intelligence and intellectual property. Featuring all original contributions from a diverse group of international thought leaders, including top academics, judges, regulators and eminent practitioners, it offers timely perspectives and research on the relationship of AI to copyright, trademark, design, patent and trade secret law.
This Article argues that American copyright law is, and has been traditionally, primarily about benefiting the public interest rather than benefiting authors directly. As a result, AI-generated works are precisely the sort of thing the system was designed to protect. Protection will encourage people to develop and use creative AI which will result in the production and dissemination of new works. Taken further, attributing authorship to AI when an AI has functionally done the work of a traditional author will promote transparency, efficient allocations of rights, and even counterintuitively protect human authors. AI-generated works also promise to radically impact other fundamental tenets of copyright law such as infringement, protection of style, and fair use. How the law should respond to AI activity has lessons more broadly for thinking about what rules should apply to people, machines, and other sorts of artificial authors. 
Putting the Artificial Intelligence in Alternative Dispute Resolution How AI Rules Will Become ADR Rules Authors
This article argues that the evolving regulatory and governance environment for artificial intelligence (AI) will significantly impact alternative dispute resolution (ADR). Very recently, AI regulation has emerged as a pressing international policy issue, with jurisdictions engaging in a sort of regulatory arms race. In the same way that existing ADR regulations impact the use of AI in ADR, so too will new AI regulations impact ADR, among other reasons, because ADR is already utilizing AI and will increasingly utilize AI in the future. Appropriate AI regulations should thus benefit ADR, as the regulatory approaches in both fields share many of the same goals and values, such as promoting trustworthiness.
Almost 70 years after its introduction, the term "artificial intelligence" lacks a standardized definition. This has not posed much obstacle to engineers and businesses actually developing and using AI, but it does present significant challenges for regulators now in the process of passing laws, like the EU AI Act, that specifically regulate the use and development of AI. Defining AI is no longer academic. So too with defining AI-generated output, which is confused by terms like "autonomous" and "tool" that are often used to refer to AI capabilities and functions in vague and ambiguous ways. Here, autonomous is simply used to refer to the ability of an AI to generate output without a traditional author or inventor. To be sure, the AI is created by natural persons and told what to do by natural persons, but in these instances it is automating the specific task or activity that normally makes a person an author or inventor. In that sense, it is functionally making creative or technical choices, but still acting as a tool being used to carry out a particular function on behalf of a person.
Regardless of how regulators ultimately define AI-generated outputs, they have awoken to a disruptive impact on IP law. For example, the United Kingdom Intellectual Property Office (UKIPO) held two consultations on IP and AI as part of its "National AI Strategy".7 The first consultation, in 2020, broadly requested views on IP and AI.8 Based on the findings from the first consultation, the UKIPO initiated a second consultation in October 2021, focused on 1) text and data mining (TDM) exceptions to copyright
Opportunities, Constraints and Critical Supports for Achieving Sustainable Local Pharmaceutical Manufacturing in Africa: With a Focus on the Role of Finance
At the request of the Open Society Foundations Public Health Program (OSF-PHP), a Team of researchers assembled by Nova Worldwide Consulting undertook to study whether and to what extent gaps in the availability of financing are constraining the development of pharmaceutical manufacturing in Africa, especially to address COVID-19. In this context, pharmaceuticals are understood to include diagnostics, vaccines and treatments (DVT), as well as personal protective equipment (PPE). Assuming that gaps in the availability of or access to financing are acting as a constraint on local production, what steps or measures might be advocated to address those gaps?
The research Team — Frederick Abbott, Ryan Abbott, Joseph Fortunak, Padmashree Gehl Sampath and David Walwyn — represent a variety of disciplines and experience, including legal, economic and scientific/technical. The methodology of research for this study entailed preparation of an inception report, desk research, interviews of stakeholders, a small group learning session with a group of experts, preparation and distribution of a questionnaire at the firm level, discussion with civil society advocacy group representatives, as well as reliance on the experience of Team members.
Punishing Artificial Intelligence : Legal Fiction or Science Fiction
Whether causing flash crashes in financial markets, purchasing illegal drugs, or running over pedestrians, AI is increasingly engaging in activity that would be criminal for a natural person, or even an artificial person like a corporation. We argue that criminal law falls short in cases where an AI causes certain types of harm and there are no practically or legally identifiable upstream criminal actors. This Article explores potential solutions to this problem, focusing on holding AI directly criminally liable where it is acting autonomously and irreducibly. Conventional wisdom holds that punishing AI is incongruous with basic criminal law principles such as the capacity for culpability and the requirement of a guilty mind.
Treating the health care crisis
The Patient Protection and Affordable Care Act (PPACA) intends to take American health care in a new direction by focusing on preventive medicine and wellness-based treatment. But, in doing so, it does not adequately take into account the potential contribution of complementary and alternative medicine (CAM). CAM is already used by a large and growing number of individuals in the United States, although to date there is limited scientific evidence to support the efficacy of most CAM treatments. This article proposes statutory reforms to PPACA to encourage CAM research and development (R&D), and the use of demonstrably effective CAM treatments. A hybrid system of limited intellectual property protection and government prizes based on regulatory approval may be the best option for incentivizing R&D on CAM, along with increased funding for research through the National Institutes of Health. PPACA should require health insurance plans to reimburse for evidence-based CAM and empower an existing government agency (NCCAM) to regulate CAM standards and to recommend evidence-based CAM services. Together these policy and funding mechanisms should help reduce U.S. healthcare costs and improve quality of life.
Big Data and Pharmacovigilance
Data on individual patients collected through state and federal health information exchanges has the potential to usher in a new era of drug regulation. These exchanges, produced by recent health care reform legislation, will amass an unprecedented amount of clinical information on drug usage, demographic variables, and patient outcomes. This information could aid the Food and Drug Administration with post-market drug surveillance because it more accurately reflects clinical practice outcomes than the trials relied upon for drug approval. However, even with this data available, there is a weak market-driven impetus to use it to police drugs. This is fixable; the post-market drug regulatory process needs new incentives to boost third party participation. While this could be achieved with a variety of mechanisms, the best option for generating robust results may be an administrative bounty proceeding that will allow third parties to submit evidence to the Food and Drug Administration to contest the claimed safety and efficacy profiles of drugs already on the market. The case study of Merck's former blockbuster drug Vioxx demonstrates how this system might work. In creating a new incentive that counters the powerful financial motivation of drug manufacturers to obscure or misrepresent safety profiles, this regime could lead to an improved balance of the risks and benefits of drugs used by the American public. More broadly, this article illustrates how the private sector can be incentivized to supplement regulatory activity in a complex field.
Documenting Medical Knowledge
Traditional medical knowledge is experiencing increased attention worldwide in light of global health care demand and the significant role of traditional medicine in meeting the public health needs of developing countries. Traditional medicines already comprise a multibillion dollar, international industry, and the biomedical sector is increasingly investigating the potential of genetic resources and traditional knowledge. Documenting and protecting these medicines is becoming a greater priority.Hopefully, this text will help traditional knowledge holders better understand the issues related to traditional medicine and intellectual property and make informed decisions about the best use of their knowledge.
Should Robots Pay Taxes ?
Existing technologies can already automate most work functions, and the cost of these technologies is decreasing at a time when human labor costs are increasing. This, combined with ongoing advances in computing, artificial intelligence, and robotics, has led experts to predict that automation will lead to significant job losses and worsening income inequality. Policy makers are actively debating how to deal with these problems, with most proposals focusing on investing in education to train workers in new job types, or investing in social benefits to distribute the gains of automation. The importance of tax policy has been neglected in this debate, which is unfortunate because such policies are critically important. The tax system incentivizes automation even in cases where it is not otherwise efficient. This is because the vast majority of tax revenues are now derived from labor income, so firms avoid taxes by eliminating employees. Also, when a machine replaces a person, the government loses a substantial amount of tax revenue—potentially hundreds of billions of dollars a year in the aggregate. All of this is the unintended result of a system designed to tax labor rather than capital. Such a system no longer works once the labor is capital. Robots are not good taxpayers. We argue that existing tax policies must be changed. The system should be at least "neutral" as between robot and human workers, and automation should not be allowed to reduce tax revenue. This could be achieved through some combination of disallowing corporate tax deductions for automated workers, creating an "automation tax" which mirrors existing unemployment schemes, granting offsetting tax preferences for human workers, levying a corporate self-employment tax, and increasing the corporate tax rate.
I Think,Therefore I invent
Abstract: Artificial intelligence has been generating inventive output for decades, and now the continued and exponential growth in computing power is poised to take creative machines from novelties to major drivers of economic growth. In some cases, a computer's output constitutes patentable subject matter, and the computer rather than a person meets the requirements for inventorship. Despite this, and despite the fact that the Patent Office has already granted patents for inventions by computers, the issue of computer inventorship has never been explicitly considered by the courts, Congress, or the Patent Office. Drawing on dynamic principles of statutory interpretation and taking analogies from the copyright context, this Article argues that creative computers should be considered inventors under the Patent and Copyright Clause of the Constitution. Treating nonhumans as inventors would incentivize the creation of intellectual property by encouraging the development of creative computers. This Article also addresses a host of challenges that would result from computer inventorship, including the ownership of computer-based inventions, the displacement of human inventors, and the need for consumer protection policies. This analysis applies broadly to nonhuman creators of intellectual property, and explains why the Copyright Office came to the wrong conclusion with its Human Authorship Requirement. Finally, this Article addresses how computer inventorship provides insight into other areas of patent law. For instance, computers could replace the hypothetical skilled person that courts use to judge inventiveness. Creative computers may require a rethinking of the baseline standard for inventiveness, and potentially of the entire patent system.
Artificial intelligence is part of our daily lives. Whether working as chauffeurs, accountants, or police, computers are taking over a growing number of tasks once performed by people. As this occurs, computers will also cause the injuries inevitably associated with these activities. Accidents happen, and now computer-generated accidents happen. The recent fatality involving Tesla's autonomous driving software is just one example in a long series of "computergenerated torts." Yet hysteria over such injuries is misplaced. In fact, machines are, or at least have the potential to be, substantially safer than people. Self-driving cars will cause accidents, but they will cause fewer accidents than human drivers. Because automation will result in substantial safety benefits, tort law should encourage its adoption as a means of accident prevention. Under current legal frameworks, suppliers of computer tortfeasors are likely strictly responsible for their harms. This Article argues that where a supplier can show that an autonomous computer, robot, or machine is safer than a reasonable person, the supplier should be liable in negligence rather than strict liability. The negligence test would focus on the computer's act instead of its design, and in a sense, it would treat a computer tortfeasor as a person rather than a product. Negligence-based liability would incentivize automation when doing so would reduce accidents, and it would continue to reward suppliers for improving safety. More importantly, principles of harm avoidance suggest that once computers become safer than people, human tortfeasors should no longer be measured against the standard of the hypothetical reasonable person that has been employed for hundreds of years. Rather, individuals should be judged against computers. To appropriate the immortal words of Justice Holmes, we are all "hasty and awkward" compared to the reasonable computer.
Punishing Artificial Intelligence
Whether causing flash crashes in financial markets, purchasing illegal drugs, or running over pedestrians, AI is increasingly engaging in activity that would be criminal for a natural person, or even an artificial person like a corporation. We argue that criminal law falls short in cases where an AI causes certain types of harm and there are no practically or legally identifiable upstream criminal actors. This Article explores potential solutions to this problem, focusing on holding AI directly criminally liable where it is acting autonomously and irreducibly. Conventional wisdom holds that punishing AI is incongruous with basic criminal law principles such as the capacity for culpability and the requirement of a guilty mind. Drawing on analogies to corporate and strict criminal liability, as well as familiar imputation principles, we show how a coherent theoretical case can be constructed for AI punishment. AI punishment could result in general deterrence and expressive benefits, and it need not run afoul of negative limitations such as punishing in excess of culpability. Ultimately, however, punishing AI is not justified, because it might entail significant costs and it would certainly require radical legal changes. Modest changes to existing criminal laws that target persons, together with potentially expanded civil liability, are a better solution to AI crime.
Artificial Intelligence, Big Data and Intellectual Property: Protecting Computer-Generated Works in the United Kingdom
Big data and its use by artificial intelligence (AI) is changing the way intellectual property is developed and granted. For decades, machines have been autonomously generating works which have traditionally been eligible for copyright and patent protection. Now, the growing sophistication of AI and the prevalence of big data is positioned to transform computer-generated works (CGWs) into major contributors to the creative and inventive economies. However, intellectual property law is poorly prepared for this eventuality. The UK is one of the few nations, and perhaps the only EU member state, to explicitly provide copyright protection for CGWs. It is silent on patent protection for CGWs.
This chapter makes several contributions to the literature. First, it provides an up-to-date review of UK, EU and international law. Second, it argues that patentability of CGWs is a matter of first impression in the UK, but that CGWs should be eligible for patent protection as a matter of policy. Finally, it argues that the definition of CGWs should be amended to reflect the fact that a computer can be an author or inventor in a joint work with a person.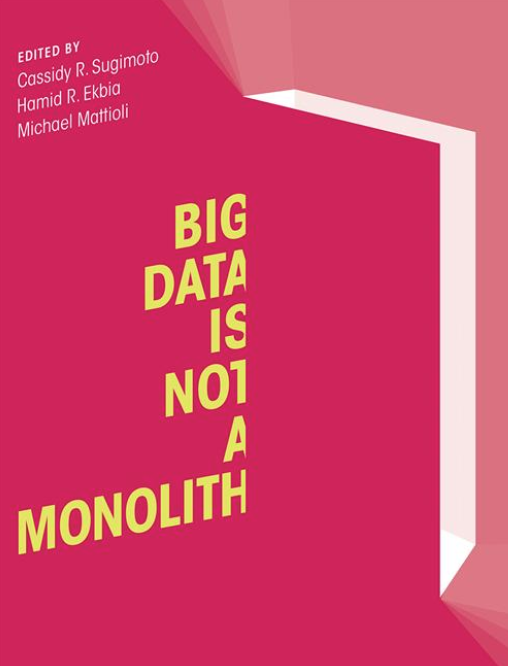 Big data and its use by artificial intelligence is disrupting innovation and creating new legal challenges. For example, computers engaging in what IBM terms "computational creativity" are able to use big data to innovate in ways historically entitled to patent protection. This can occur under circumstances in which an artificial intelligence, rather than a person, meets the requirements to qualify as a patent inventor (a phenomenon I refers to as "computational invention").
Yet it is unclear whether a computer can legally be a patent inventor, and it is even unclear whether a computational invention is patentable. There is no law, court opinion, or government policy that directly addresses computational invention, and language in the Patent Act requiring inventors to be individuals and judicial characterizations of invention as a "mental act" may present barriers to computer inventorship. Definitively resolving these issues requires deciding whether a computer qualifies as an "inventor" under the Patent and Copyright Clause of the Constitution: "The Congress shall have the power…to promote the progress of science and useful arts, by securing for limited times to authors and inventors the exclusive right to their respective writings and discoveries."
Whether computers can legally be inventors is of critical importance for the computer and technology industries and, more broadly, will affect how future innovation occurs. Computational invention is already happening, and it is only a matter of time until it is happening routinely. In fact, it may be only a matter of time until computers are responsible for the majority of innovation and potentially displacing human inventors. This chapter argues that a dynamic interpretation of the Patent and Copyright Clause permits computer inventors. This would incentivize the development of creative artificial intelligence and result in more innovation for society as a whole. However, even if computers cannot be legal inventors, it should still be possible to patent computational inventions. This is because recognition of inventive subject matter can qualify as inventive activity. Thus, individuals who subsequently "discover" computational inventions may qualify as inventors. Yet as this chapter will discuss, this approach may be inefficient, unfair, and logistically challenging.
The Sentinel Initiative as a Knowledge Commons
The Sentinel System (Sentinel) is a national electronic safety-monitoring system for post-market evaluation of drugs and devices created by the US Food and Drug Administration ("FDA" or the "Agency"). Sentinel now has the ability to access data on more than 178 million individuals by tapping into existing databases maintained largely by private health care insurers and providers (Health Affairs 2015: 3). Unlike other post-market surveillance tools that primarily rely on third parties to submit reports of adverse events to FDA, Sentinel allows FDA to proactively monitor for safety issues in near real time. Sentinel is one of many initiatives designed to use electronic health records (EHRs) for purposes other than patient care (secondary use), and it may be the most successful domestic example of secondary use (Anonymous interviewee). Janet Woodcock, the director of the FDA's Center for Drug Evaluation and Research (CDER), has argued that Sentinel could "revolutionize" product safety (Abbott 2013: 239)
Ryan Abbott, Artificial Intelligence and Intellectual Property: An Introduction, In Research Handbook on Intellectual Property and Artificial Intelligence (Ryan Abbott ed., 2022)
Ryan Abbott, Donald Chang, Harris Eyre, Ethical, Policy, and Research Considerations for Personalized Psychiatry, In Personalized Psychiatry (Bernhard T. Baune, ed., 2020)
Ryan Abbott, Helen Lavretsky, Donald Chang, and Harris Eyre, The Roles of Tai Chi, Qi Gong, and Mind-Body Practices in the Treatment and Prevention of Psychiatric Disorders, In Complementary and Integrative Treatments in Psychiatric Practice (Patricia L. Gerbarg, Phillip R. Muskin, and Richard P. Brown, eds., 2018)
Winner of Gold Medal Nautilus Book Award as the 2017 best book in the Psychology category.
Ryan Abbott and Helen Lavretsky, The Use of Tai Chi and Qi Gong for Treatment and Prevention of Mental Disorders, In Integrative Psychiatry, 36(1) Psychiatr Clin North Am 109-19 (Phillip R. Muskin, Patricia L. Gerbarg, and Richard P. Brown eds., 2013)
Michael Cohen, Susan Natbony, and Ryan Abbott. Complementary and alternative medicine in child and adolescent psychiatry: legal considerations, 22(3) Child Adolesc Psychiatr Clin N Am. 493-507 (2013)R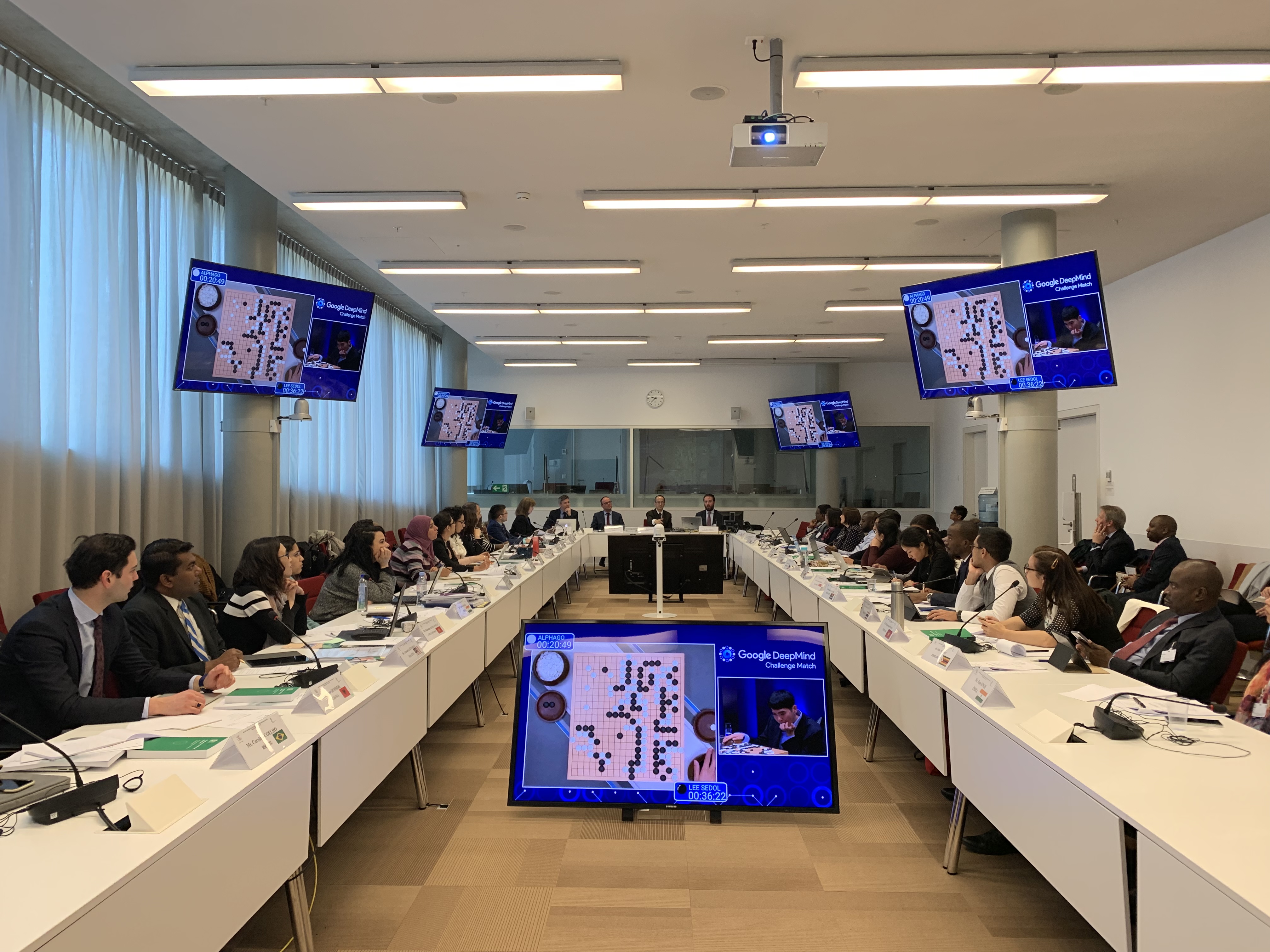 Ryan Abbott, Machine Rights and Reasonable Robots,Remarks,60 Washburn Law Journal 429 (2021)Epstein,
Richard and Ryan Abbott, FDA Involvement in Off-Label Use: Debate Between Richard Epstein and Ryan Abbott,
44 Sw. L. Rev. 1 (2014)

Ryan Abbott and Carl Stevens, Redefining Medical Necessity: A Consumer-Driven Solution to the U.S. Health Care Crisis, 47 Loy. L.A. L. Rev. 943 (2014)
Ryan Abbott, Balancing Access and Innovation in India's Shifting IP Regime, Remarks, 35 Whittier Law Review 341 (2014)
Research handbook on intellectual property and artificial intelligence, Edward Elgar (Ryan Abbott ed., Forthcoming 2022)
Peer Reviewed Publications
Erin Smith, Diab Ali, D… Ryan Abbott, et al. A Brain Capital Grand Strategy: toward economic reimagination. Mol Psychiatry (2020).
Donald Chang, Harris Eyre, Ryan Abbott, et al., Pharmacogenetic guidelines and decision support tools for depression treatment: application to late-life,19(16) Pharmacogenetics 1269-1284 (2018)
Ryan Abbott, Jeremy Lack and David Perkins, Managing Disputes in the Life Sciences, 36 Nature Biotechnology 697 (2018)
Jacob Sherkow and Ryan Abbott, Fortune and Hindsight: Gene Patents' Muted Effect on Medical Practice, 124 British Medical Bulletin (2018)
Ryan Abbott and Donald D. Chang, Harris A. Eyre, et al, Pharmacogenetic Decision Support Tools: A New Paradigm for Late-Life Depression?, 26(2) Am J Geriatr Psychiatry 125­–133 (2018)
Ryan Abbott and David Smith, The New Designer Drug Wave: A Clinical, Toxicological, and Legal Analysis, 47(5) J Psychoactive Drugs 368-71 (2015)
Ryan Abbott, Ian Ayres, Ed Hui and Ka-Kit Hui. Effect of Perineal Self-Acupressure on Constipation: A Randomized Controlled Trial. 30(4) J Gen Intern Med. 434-9 (2015)
Ibrahim Alabbadi, Ryan Abbott and Deema Jaber, Jordanian Stakeholder Attitudes Toward Generic Substitution, 11(1-2) Journal of Generic Medicines 24-34 (2014)
Ryan Abbott and Michael Cohen, Medico-Legal Issues in Cardiology, 21(5) Cardiol Rev. 222-8 (2013)
Ryan Abbott, Rania Bader, Lina Bajjali, et al., The price of medicines in Jordan: the cost of trade-based intellectual property, 9 Journal of Generic Medicines 75 (2012)
Ryan Abbott, Ka-Kit Hui, Ron Hays, Jess Mandel, Michael Goldstein, Babbi Winegarden, Dale Glaser and Laurence Brunton, Medical Student Attitudes Toward Complementary, Alternative, and Integrative Medicine, Vol. 2011Evidence-based Complementary and Alternative Medicine: eCAM Article ID 985243 (2009)
Ryan Abbott, Ka-Kit Hui, Ron Hays, Ming-Dong Li, Timothy Pan, A Randomized Controlled Trial of Tai Chi for Tension Headaches, 4(1) Evidence-based Complementary and Alternative Medicine 107-113 (2007)
Ryan Abbott, Rita Matulionyte, and Paul Nolan. A Brief Analysis of DABUS, Artificial Intelligence, and the Future of Patent Law. Journal of the Intellectual Property Society of Australia and New Zealand (IPSANZ) (2021)
Harris Eyre, Jessica Carson, … Ryan Abbott, et al. Boosting Brain Health After COVID-19: A Convergence Solution. Psychiatric Times (2021)
Frederick M. Abbot, Ryan B. Abbot, Joseph Fortunak, Padmashree Gehl Sampat & David Walwy, Opportunities, Constraints and Critical Supports for Achieving Sustainable Local Pharmaceutical Manufacturing in Africa: With a Focus on the Role of Finance, Nova Worldwide Consulting (2021) <https://nova-worldwide.com/OSF-PHP_report>
Ryan Abbott, It's time to rethink the legal treatment of robots, MIT Technology Review (2020)
Harris A. Eyre, Andrew Robb, Ryan Abbott and Malcolm Hopwood, Mental Health Innovation Diplomacy: An Underrecognised Soft Power, 53(5) Australian and New Zealand Journal of Psychiatry (ANZJP) (2019) [Commentary]
Ryan Abbott, Inventive Machines: Rethinking Invention and Patentability, In Intellectual Property and Digital Trade in the Age of Artificial Intelligence and Big Data 113–119 (Xavier Seuba, Christophe Geiger and Julien Penin eds., 2018) [Published remarks]
Helen Lavretsky and Ryan Abbott, Invited Perspective: Community-Based Acupunch Exercise Program Improves Health and Quality of Sleep in Taiwanese Older Adults, 26(5) American J. Geriatric Psychiatry 521­–522 (2018) [Commentary]
Harris A Eyre et al., The Future of Psychiatry Commission, 5(1) The Lancet Psychiatry 13. [Letter to the Editor] (2018)
Ryan Abbott, Book Review: FDA in the Twenty-First Century: The Challenges of Regulating Drugs and New Technologies, Journal of Law and the Biosciences 1–5 (2015)
Ryan Abbott and Ka-Kit Hui, Perineal Self-Acupressure's Mechanism of Action. 30(4) J Gen Intern Med. 399 (2015) [Letter to the Editor]
Ryan Abbott, Overcoming Barriers to a Global Treaty on Medical Funding and R&D, (7) Journal of the Brazilian Institute for Intellectual Property 70-76 (2012)
Frederick Abbott, Ryan Abbott, Wilbert Bannenberg and Marianne Schürmann, Regional Assessment of Patent and Related Issues and Access to Medicines: Caricom Member States and the Dominican Republic (HERA), 1 Health Research for Action Final Report- Main Report (2009)
Ryan Abbott and Wilbert Bannenberg, Regional Assessment of Patent and Related Issues and Access to Medicines: Caricom Member States and the Dominican Republic, Final Report: Volume II – Country Studies Health Research for Action(2009)
Ryan Abbott, The Beijing Declaration: A Landmark for Traditional Medicine, 13 (1) ICTSD-Bridges (2009) Ryan Abbott and Weijun Zhang, Meeting Report for the UCLA Center for East West Medicine 2006 Annual Conference: Integration of Traditional Chinese Medicine and Western Medicine—Research and Clinical Applications 13 Chin J Integr Med. 74-75 (2007)